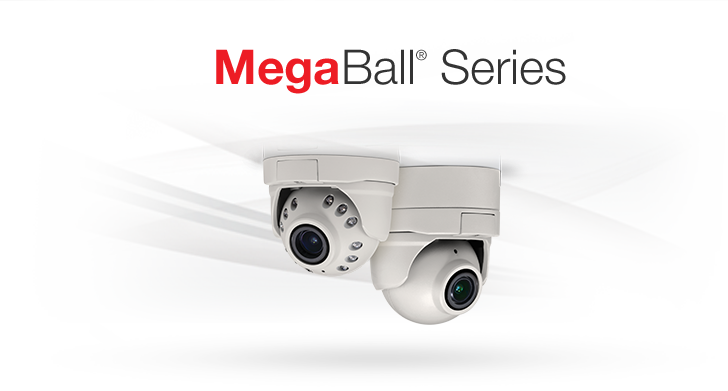 The Next Generation MegaBall.
Now with STELLAR™ and Adjustable IR.
The new MegaBall® G2 megapixel (MP) camera is an advanced, low-cost surveillance solution engineered inside an innovative 3-inch "ball-in-socket" design. This small-size camera is loaded with features, including groundbreaking STELLAR™ low light technology on 1.2MP models and Wide Dynamic Range options in 1080p and 3MP models. MegaBall G2 also features adjustable IR to modify LED intensity for the requirements of any scene, image down scaling, CorridorView™ for image rotation, and much more.
Latest product release


All-in-One PoE "Ball" Design.
MegaBall series cameras are a complete all-in-one Class 3 PoE solution enclosed inside a 3-inch ball-style housing. The camera, IR LEDs, and motorized lenses all operate within the Class 3 PoE specification allowing the cameras to be installed on existing network switches versus having to upgrade to PoE Plus.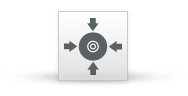 The Right Solution.
"Bell"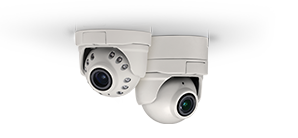 Small Footprint
MegaBall G2 "bell" mount models have a smaller bell-shaped design compared to previous MegaBall series designs, and feature models with an adjustable IR illuminator and STELLAR™ low light technology.
Surface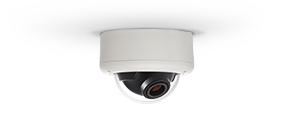 Standard Dome
MegaBall series dome-style cameras are by default set up as a surface mount dome camera with an optional bubble.
Flush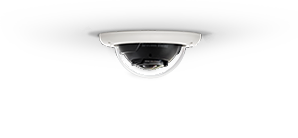 In-Ceiling
MegaBall series dome-style cameras can be flush mounted by simply removing the surface-mount shell.

Adjustable IR Illuminator.
MegaBall G2 bell mount models feature an adjustable IR illuminator that allows installers to adjust the illumination intensity of the IR LEDs. Since the distance of objects in a scene and the field of view can vary depending on the use case, the flexibility of an adjustable IR illuminator provides better control over lighting in low light conditions.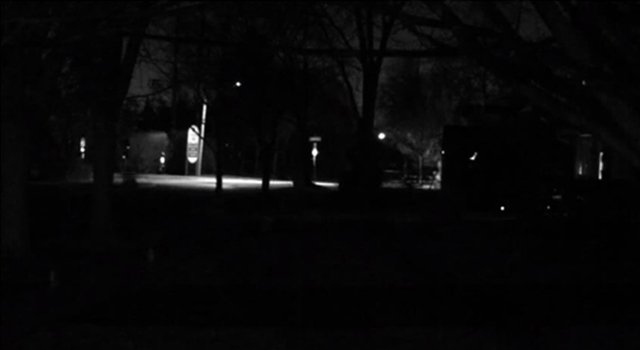 Click and drag the circle left or right.
STELLAR™ Technology.
1.2MP MegaBall G2 cameras with STELLAR (Spatio Temporal Low Light Architecture) technology offer detailed color imaging in near complete darkness. This advanced feature has best-in-class light sensitivity that captures details in extreme low-light at an incredibly high frame rate. STELLAR algorithms collect relevant information from multiple video frames to reduce both noise and motion blur as new video is recorded, resulting in reduced storage requirements and excellent image quality. MegaBall G2 bell mount cameras are the most low profile cameras to feature STELLAR.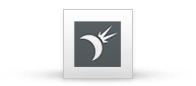 ImmerVision™ Panomorph Technology.
MegaBall G2 dome cameras offer an optional close proximity panoramic view through the use of an ImmerVision Enables® Panomorph lens and software system. Available with a 5MP sensor, the elliptical Panomorph image is dewarped to provide 180° or 360° views when used with an ImmerVision compatible video management software (VMS).c

Remote Focus & Zoom.
MegaBall G2 cameras can be installed without locally adjusting the focus or zoom of the lens. Remote focus and zoom can be controlled through the camera webpage. Just click "short range focus" or "full range focus" to get a clear image.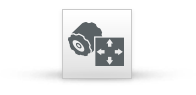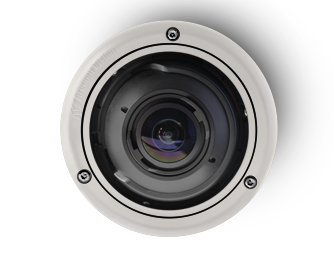 Ball-in-Socket.
MegaBall G2 utilizes a maneuverable 3-axis "ball-in-socket" design that allows for the camera to be installed on a surface at any angle and positioned to achieve the target scene.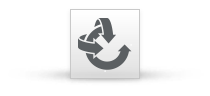 Flush & Surface Mount.
MegaBall series dome cameras can be installed as a surface mount or in-ceiling flush mount solution right out of the box, thanks to a removable outer shell that will turn the default surface mount setup into a flush mount. In addition, the included bubble is optional and can be removed.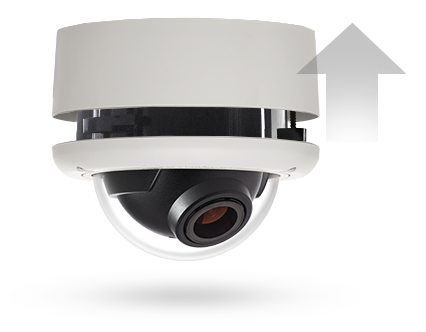 Additional Features and Options.


P-Iris Control for Automatic Image Clarity
MegaBall G2 IP megapixel cameras feature a precision iris or "P-iris" lens to ensure the best possible depth of field and image clarity from the sensor in applications with varying lighting conditions.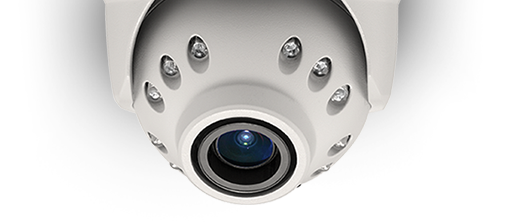 Wide Dynamic Range (WDR)
For applications with strong backlighting or reflections from wet or shiny flooring, wide dynamic range technology is available on select 1080p and 3MP MegaBall series cameras. Arecont Vision WDR cameras deliver a dynamic range of up to 100db at full resolution and maximum frame rates producing clear images in challenging lighting conditions by maximizing the amount of detail in both bright and dark areas of a scene.

True Day/Night Low Light Technology
As part of their superior True Day/Night operation, MegaBall series cameras include low-light enhancing technology with a mechanical IR (infrared) cut filter. True Day/Night capability automatically switches from color to black and white operation to increase sensitivity and image clarity at night or in unlit spaces.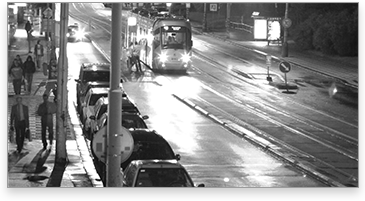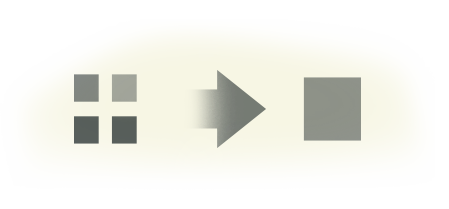 Pixel Binning
Binning technology, used in parallel with True Day/Night functionality, sums the light value of 4 pixels into 1 larger pixel yielding much better image quality in low light and reduced bandwidth. Binning is available on 3MP and 5MP models.

Casino Mode™ Maintains 30fps
For fast-action applications like gaming, where high frame rates are mission critical, select MegaBall series 1080p cameras with Casino Mode guarantee 30 frames per second to capture every detail on even the slightest of hands.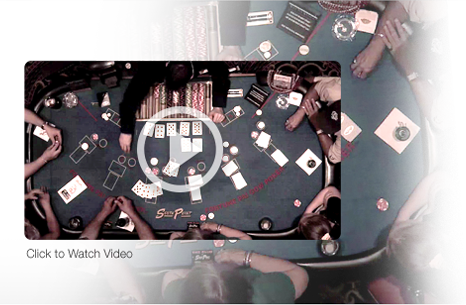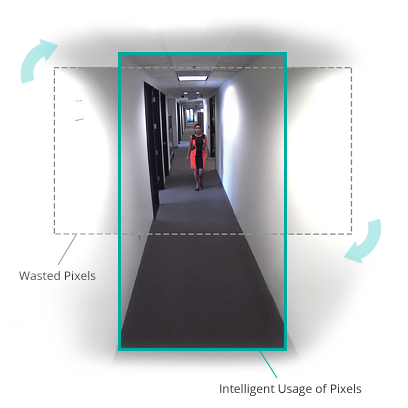 CorridorView™ with 90° Image Flip
With CorridorView, MegaBall G2 bell mount models can rotate or flip the image in 90° increments. This feature is ideal for narrow hallways where pixels are often wasted capturing the surrounding walls.

Down Scaling
MegaBall G2 bell mount cameras feature down scaling, and offer 22 lower resolution options from SQCIF to 720p in addition to full resolution of the camera. Down scaling is useful for pulling a second lower resolution stream for client viewing or remote monitoring while the high-detail, full resolution video is archived on the server.
View Scaling Resolution Chart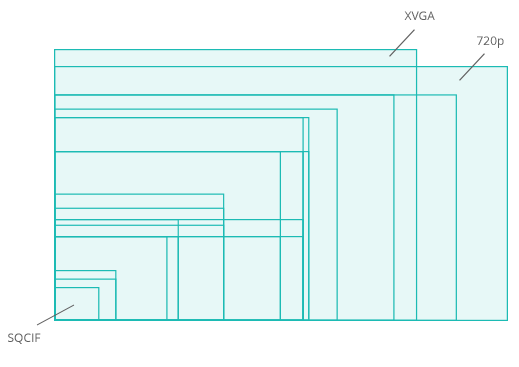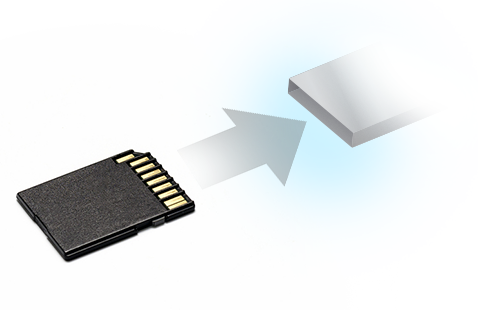 Onboard Storage with SDHC Card Slot
Onboard storage provides an easy back-up or stand-alone solution for storing data. The SDHC card slot on the MegaBall supports up to 32GB of storage capacity.

Integrated Microphone
MegaBall series dome cameras feature an integrated microphone to capture audio, eliminating the need to install separate audio connectors on site. If not desired, the microphone can be disabled.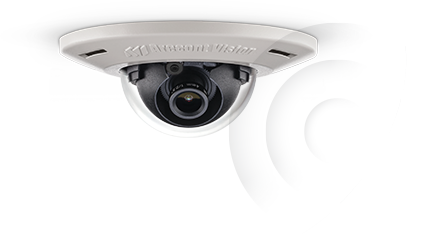 Contact a Sales Representative Today!


Mega

Ball® G2
1.2, 1080p, 3, and 5MP
Single Sensor with P-Iris*
Remote Focus/Zoom or Manual Panomorph Lens
WDR, STELLAR™ Models