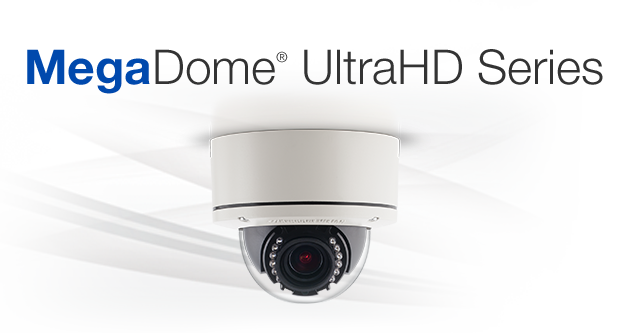 Ultra High Resolution. Three Modes. Low Bandwidth. 12 Megapixel at 20fps, 4K at 30fps, 1080p at 60fps.
MegaDome® UltraHD series by Arecont Vision® exhibits strong performance in ultra high resolution IP megapixel surveillance and features SNAPsteam™ technology to reduce bandwidth without impacting image quality and an innovative installer-friendly dome housing designed for faster and easier installation. This powerful indoor/outdoor camera features 12MP resolution – 38-times the resolution of standard resolution cameras – and operates at a reasonable 20fps. With "tri-mode", the 12MP MegaDome UltraHD model can also run in 4K resolution at a real-time 30fps and 1080p resolution at an impressive 60fps. With a motorized, P-iris remote focus and zoom lens and adjustable IR, MegaDome UltraHD Series is the dream ultra high resolution IP surveillance all-in-one dome camera installers and integrators have been waiting for.

Three Modes.
MegaDome UltraHD can operate at 12MP, 4K, or 1080p resolutions while reaching up to 20fps, 30fps, or 60fps respectively. Switching the camera to 4K or 1080p can be beneficial for applications where capturing motion details outweigh the need for higher pixel density. MegaDome 4K similarly runs in "dual mode" with 4K resolution at 30fps and 1080p at 60fps.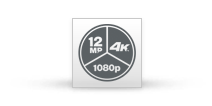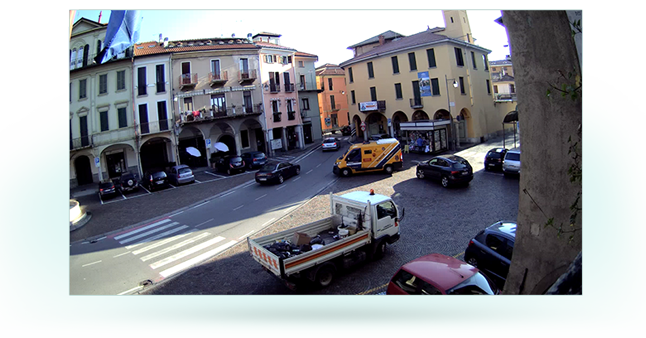 4K Resolution at 30fps. 1080p Resolution at 60fps.
MegaDome UltraHD in 4K mode and MegaDome 4K offer highly-detailed 8.3 megapixel resolution while running at a full 30fps – the standard for capturing natural motion as perceived by the human eye. Coupled with Arecont Vision's powerful SNAPstream™ technology, the MegaDome UltraHD series cameras can achieve fast and detailed video surveillance at a surprisingly low bit-rate. This allows MegaDome UltraHD series cameras to integrate easily into almost any IP surveillance network. Additionally, MegaDome UltraHD series cameras can be set to 1080p mode to capture an impressive 60fps for surveillance scenarios that need split-second forensic motion capture.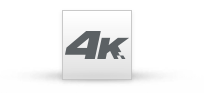 Easy Installation.
The dome housing for MegaDome UltraHD series features magnetic strips around the base to make mounting a snap. The top of the camera's base magnetically attaches to the pre-installed surface mount plate, while the bottom of the base magnetically snaps to the bubble. This temporary magnetic solution holds the components in place while applying the screws and freeing your hands for a faster, easier installation.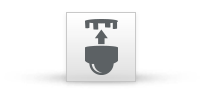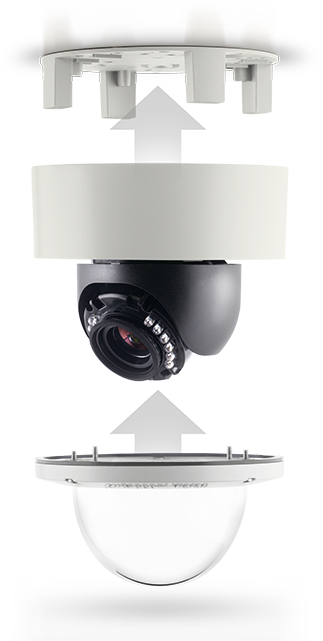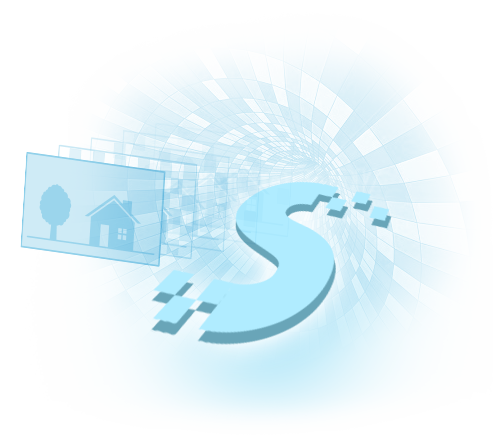 SNAPstream™ Technology.
SNAPstream™ technology, or Smart Noise Adaptation and Processing, reduces bandwidth without sacrificing image quality. This breakthrough technology efficiently determines changes in the scene on the fly, and only pushes through information that is in motion, meaning that MegaDome UltraHD series cameras play well with other IP cameras on the same network by not unnecessarily sucking up bandwidth.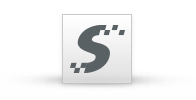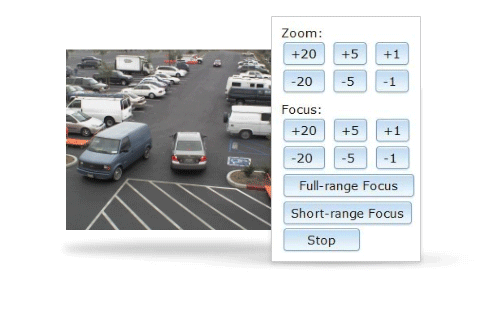 Remote Focus & Zoom.
MegaDome UltraHD series cameras can be installed without locally adjusting the focus or zoom of the sensor. Remote focus and zoom can be controlled through the camera's webpage. Just click "short range focus" or "full range focus" to get a clear image.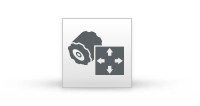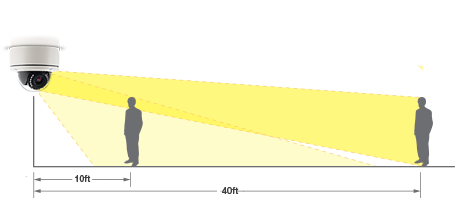 Adjustable IR Illuminator.
MegaDome UltraHD series cameras feature an adjustable IR illuminator that allows installers to manipulate the beam angle and illumination intensity of the IR LEDs. Since the distance of objects in a scene and the field of view can vary depending on the use case, the flexibility of an adjustable IR illuminator provides better control over lighting in low light conditions.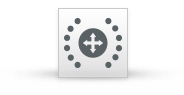 Additional Feature Highlights.




P-Iris Control for Automatic Image Clarity
MegaDome UltraHD series IP megapixel cameras feature a precision iris or "P-iris" lens to ensure the best possible depth of field and image clarity for precise performance from the sensor. Short or full range focus scans analyze the local or full scene for an optimal focus position. The P-iris lens provides an automatic, precise iris control for applications with varying lighting conditions.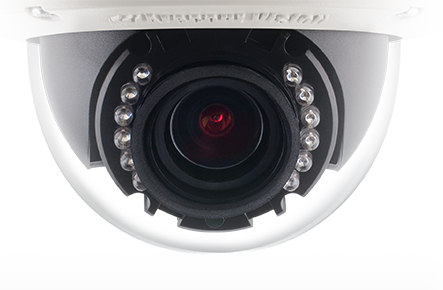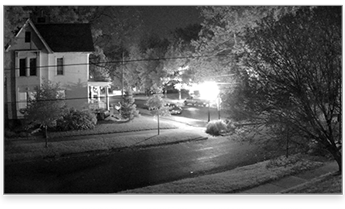 True Day/Night with IR Cut Filter
As part of its superior True Day/Night operation, MegaDome UltraHD series cameras include low-light enhancing technology with a mechanical IR (infrared) cut filter, pixel binning and adaptive noise-cancellation. Day/Night capability automatically switches from color to black/white operation to increase sensitivity and image clarity at night or in unlit spaces.

Total PoE Solution with Integrated Lens
MegaDome UltraHD series cameras are complete all-in-one PoE solutions, meaning that no external power is required to use the camera. Everything including the sensor board, lens, LEDs, and power supply are all included inside the MegaDome housing for a simplified installation.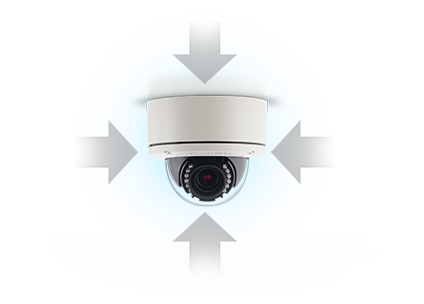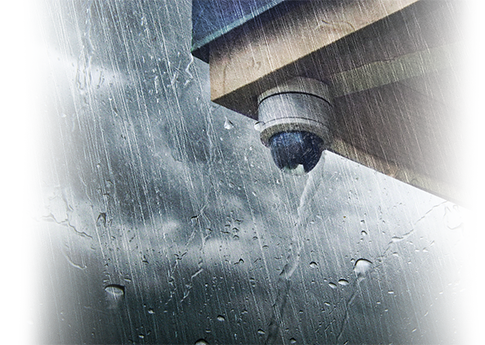 Impact and Weather-Resistant Housing
MegaDome UltraHD series cameras are designed for demanding environments. Subjected and certified to rigorous dust and water tests, the IP66 rating, and its extended low operating temperature range make it ideal for outdoor applications. The IK-10 rated, rugged cast-aluminum dome housing is perfect for deterring vandals since it can withstand the equivalent of 55 kg (120 lbs) of force.
MegaDome UltraHD Series Cameras in Action.
Additional Information.
| | |
| --- | --- |
| MegaDome UltraHD Data Sheet | |
| MegaDome 4K Data Sheet | |
| Accessories for MegaDome Series | |
| MegaDome UltraHD A&E Specification Sheet | |
| MegaDome 4K A&E Specification Sheet | |
Contact a Sales Representative Today!


Mega

Dome® UltraHD
12MP
20fps (30fps @ 4K, 60fps @ 1080p)
Remote Focus/Zoom, P-Iris
SNAPstream™, Tri-Mode, NightView™, WDR

Mega

Dome® 4K
8.3MP
30fps (60fps @ 1080p)
Remote Focus/Zoom, P-Iris
SNAPstream™, Dual Mode, NightView™, WDR