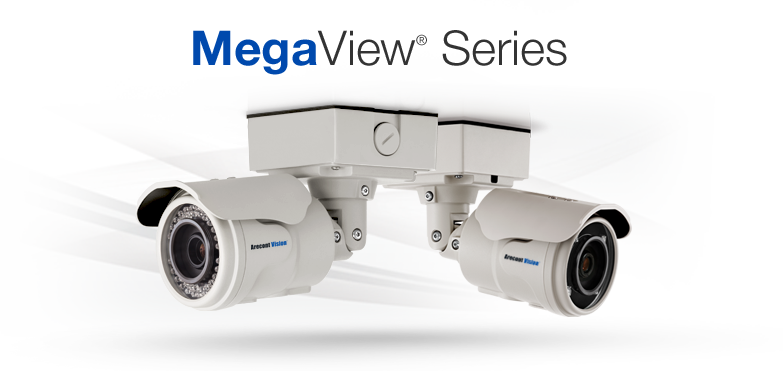 Feature-Loaded Bullet-Style Camera.
SNAPstream™, Wide Dynamic Range, and More.
The MegaView® 2 IP megapixel (MP) camera family is loaded with features and options. MegaView 2 comes standard with IR, sunshield, and a junction box for quicker installation. With SNAPstream™ advanced compression algorithm, Wide Dynamic Range, image down scaling, and CorridorView™, MegaView 2 has an adaptation for almost any environment or scenario
Latest product release

Up to 10 Megapixel Resolution.
Arecont Vision® megapixel technology delivers superior image quality and reduces overall system costs by covering larger areas with fewer cameras. An area typically requiring multiple fixed cameras can be replaced with a single MegaView 2 camera. A 10 megapixel MegaView 2 is roughly 30 times the resolution of a VGA or analog camera. While using highly efficient SNAPstream H.264 compression to manage bandwidth and keep storage requirements low, the cameras deliver exceptional detailed video without sacrificing image quality.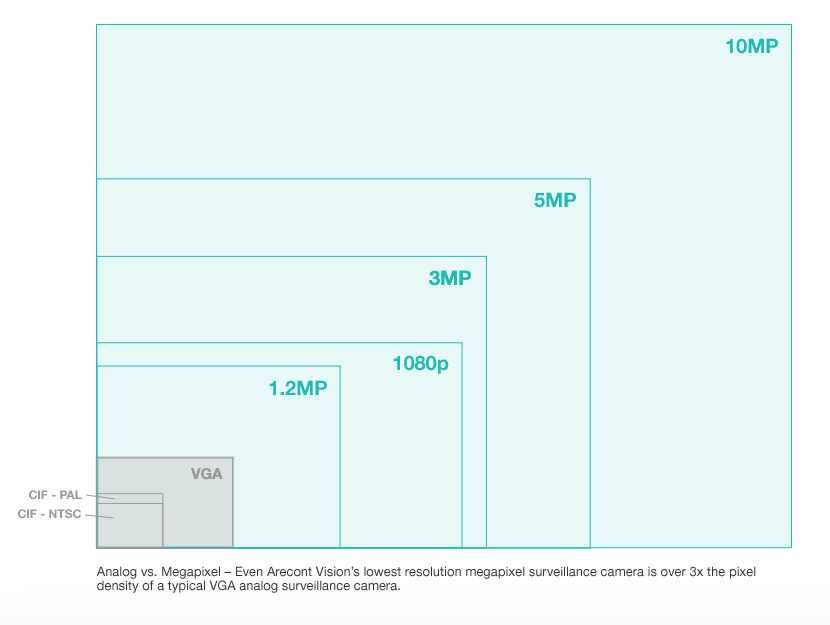 SNAPstream™ Technology
SNAPstream technology, or Smart Noise Adaption and Processing, is an advanced H.264 algorithm that reduces bandwidth without sacrificing image quality. This breakthrough technology adapts to changes in the scene on the fly, and only pushes through necessary information, meaning that MegaView 2 cameras require less bandwidth, storage, and server CPU than traditional H.264 cameras.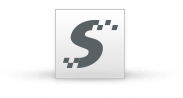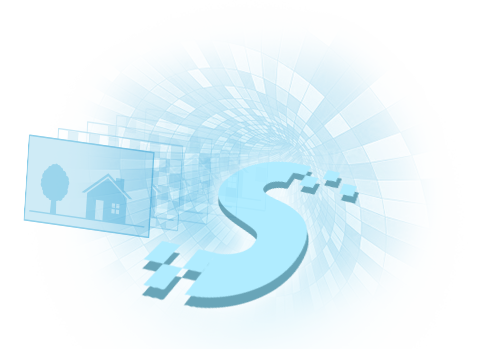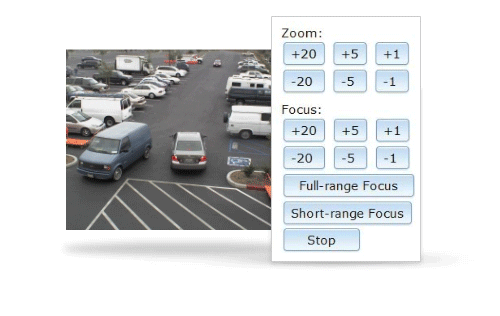 Remote Focus & Zoom.
MegaView 2 cameras can be installed without locally adjusting the focus or zoom of the lens. Remote focus and zoom can be controlled through the camera webpage, or through industry leading video management system (VMS) platforms.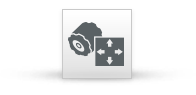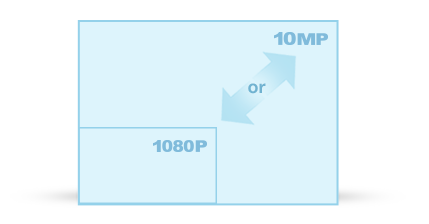 Dual Mode.
MegaView 2 10MP models can run at either 10MP or 1080p thanks to its dual mode functionality. The latter mode benefits from the ability to run at a smooth 30 frames per second.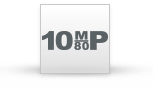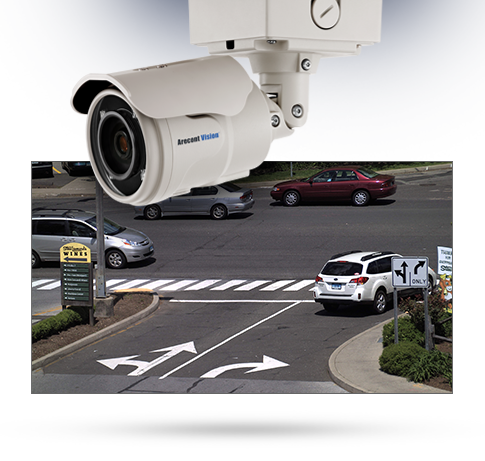 Telephoto Lens Option.
In addition to the standard wide angle lens, MegaView 2 cameras have the option of telephoto lens models to cope with farther mounting distances from areas where high detail is required, such as a vehicle entrance from across a large retail store parking lot.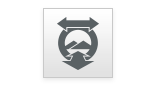 IR Illuminator.
MegaView 2 cameras come standard with a powerful IR illuminator with 48 850nm LEDs (4 large LEDs on telephoto models). When active in the dark, there is almost no visible glow from Arecont Vision IR LEDs. Wide angle and telephoto lens models have a 100ft (30m) and 200ft (60m) illumination range respectively.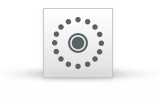 Accessories Included.
In addition to the standard IR illuminator on every MegaView 2 model, as part of Arecont Vision's commitment to easier installation and affordability, the MegaView 2 also comes with both the AV-JBA junction box adapter and a sunshield pre-installed. Both accessories can be easily removed if desired.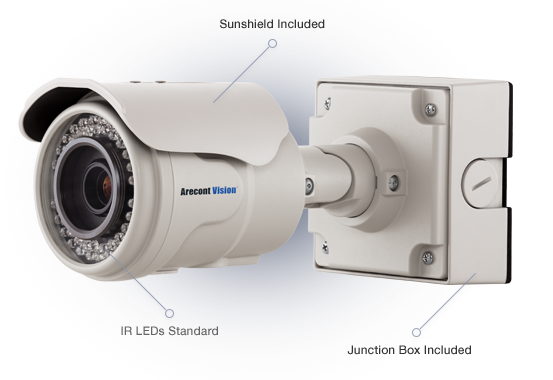 Additional Features and Options.


P-Iris Control for Automatic Image Clarity
MegaView 2 IP megapixel cameras feature a precision iris or "P-iris" lens to ensure the best possible depth of field and image clarity for precise performance from the sensor.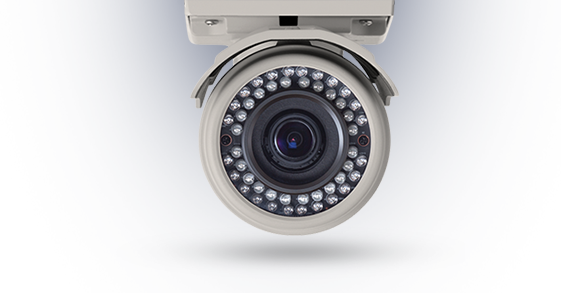 Wide Dynamic Range (WDR)
For applications with strong backlighting or reflections from wet or shiny flooring, wide dynamic range technology is available on select 1080p and 3MP MegaView 2 cameras. Arecont Vision WDR cameras deliver a dynamic range of up to 100db at full resolution and maximum frame rates producing clear images in challenging lighting conditions by maximizing the amount of detail in both bright and dark areas of a scene.

True Day/Night Low Light Technology
As part of their superior True Day/Night operation, MegaView 2 cameras include low-light enhancing technology with a mechanical IR (infrared) cut filter. True Day/Night capability automatically switches from color to black and white operation to increase sensitivity and image clarity at night or in unlit spaces.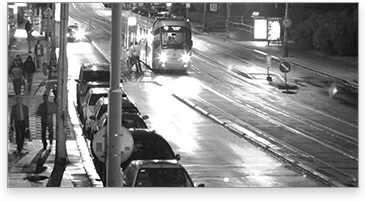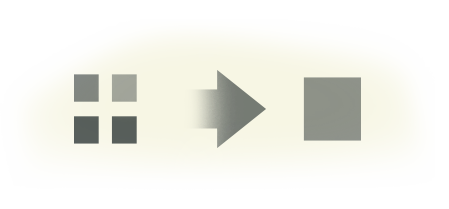 Pixel Binning
Binning technology, used in parallel with True Day/Night functionality, sums the light value of 4 pixels into 1 larger pixel yielding much better image quality in low light and reduced bandwidth. Binning is available on 3MP, 5MP, and 10MP models.

Casino Mode™ Maintains 30fps
For fast-action applications like gaming, where high frame rates are mission critical, select MegaView 2 1080p cameras with Casino Mode guarantee 30 frames per second to capture every detail on even the slightest of hands.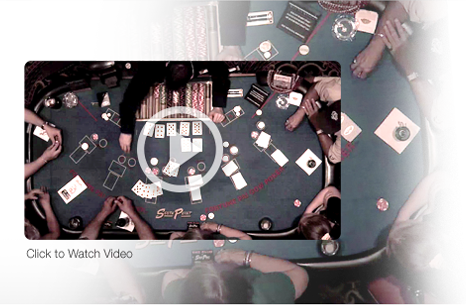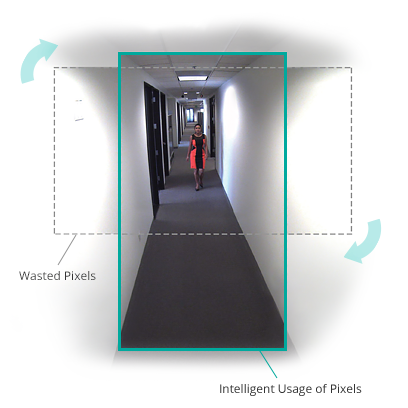 CorridorView™ with 90° Image Flip
With CorridorView, MegaView 2 models can rotate or flip the image in 90° increments. This feature is ideal for narrow hallways where pixels are often wasted capturing the surrounding walls.

Down Scaling
MegaView 2 cameras feature down scaling, and offer 22 lower resolution options from SQCIF to 720p in addition to full resolution of the camera. Down scaling is useful for pulling a second lower resolution stream for client viewing or remote monitoring while the high-detail, full resolution video is archived on the server.
View Scaling Resolution Chart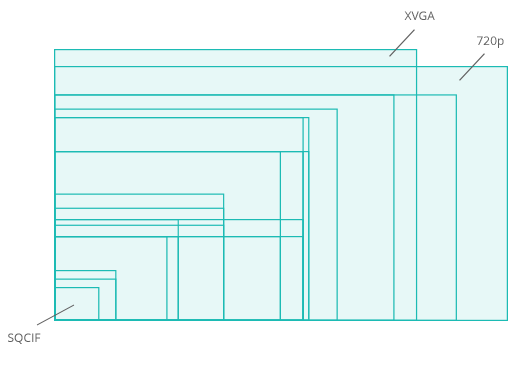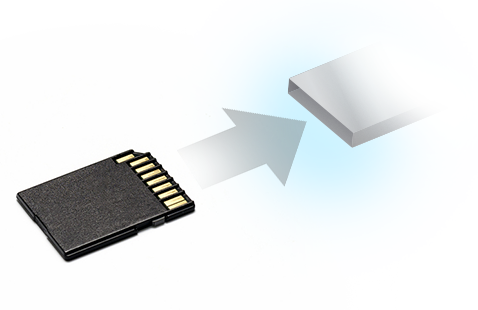 Onboard Storage with SDHC Card Slot
Onboard storage provides an easy back-up or stand-alone solution for storing data. The SDHC card slot on the MegaView 2 supports up to 32GB of storage capacity.

Weather-Resistant Housing
MegaView 2 cameras are designed for demanding environments. Subjected and certified to rigorous dust and water tests, the IP66 rating, and its extended low operating temperature range make it ideal for outdoor applications.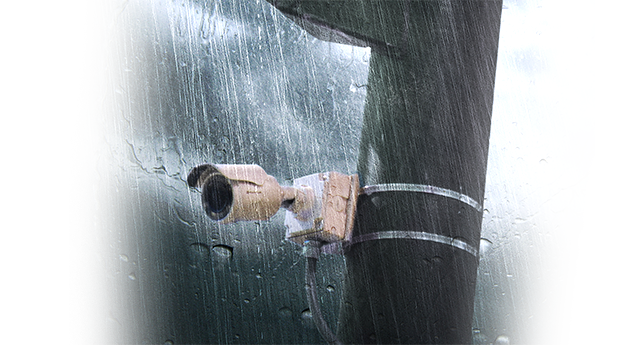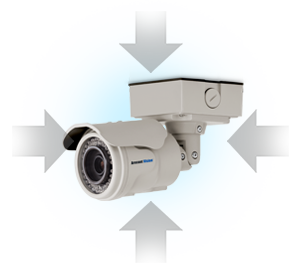 Total PoE Solution with Integrated Lens
MegaView 2 cameras are complete all-in-one PoE solutions, meaning that no external power is required to use the cameras. Everything including the sensor board, lens, LEDs, and power supply are all included inside the MegaView 2 housing for a simplified installation.
Additional Information.
| | |
| --- | --- |
| MegaView 2 Brochure | |
| MegaView 2 Data Sheet | |
| MegaView 2 Installation Guide | |
Contact a Sales Representative Today!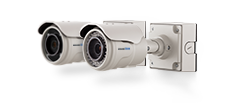 Mega

View® 2
1080p, 3, 5, and 10MP
Single Sensor
Remote Focus/Zoom with P-Iris
SNAPstream™, WDR, IR Models