The Camera that Started it All
Now in its fifth generation, the revolutionary MegaVideo® IP Megapixel Camera Series has been upgraded to include new features including CorridorView™, non-integer scaling, remote focus/zoom, p-iris lens functionality, and on-board storage. The MegaVideo® G5 Series is available as a single-sensor configuration in 1080p, 3MP, 5MP, and 10MP resolutions.

Customizable IP Megapixel Camera Solutions
The MegaVideo® G5 includes a remote zoom/focus option, making it easy for an installer to accurately focus the camera remotely. The new p-iris motorized lenses (sold separately) are available in 2.8-8.5mm and 3.3-8.5mm options. These lenses optimize the image for the best video clarity under different lighting conditions through the easy remote zoom/focus feature.

The MegaVideo® G5 is a standalone camera for indoor applications or can be used outdoors when paired with a compatible Arecont Vision® exterior housing (HSG2 or D4SO). This camera is best suited for businesses that require ultra-high resolution at a low cost per pixel. With a diameter of only 3 inches (7.62 cm), the MegaVideo® G5 camera is about 70% smaller than traditional box-style cameras. These compact dimensions make this camera ideal for discrete indoor surveillance applications. It is a cost-effective solution for time sensitive applications, which require a quick, simple install.
Single Sensor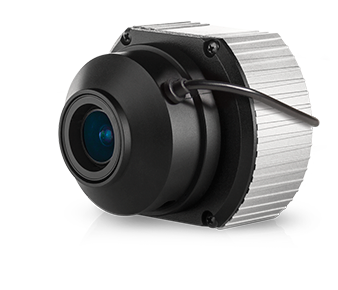 1080p, 3-, 5- and 10MP with P-iris Lens Options
Delivers crisp, clear images to capture every detail regardless of day or night.
Dual Sensor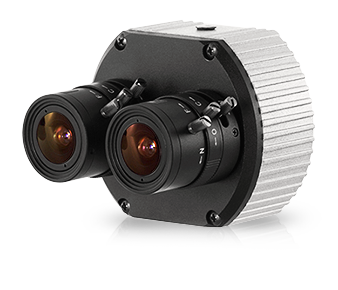 Coverage in the Toughest Lighting Conditions
Provides superior performance in the most difficult lighting conditions so darkness remains visible.
Detailed Megapixel Technology
Arecont Vision® megapixel technology delivers superior image quality while reducing overall system costs by covering larger areas with fewer cameras. An area typically requiring multiple fixed cameras can be replaced with a single MegaVideo® G5 Series camera. Multi-streaming enables the MegaVideo® G5 to deliver eight non-identical streams to facilitate bandwidth-efficient viewing and recording options as well as integration with third-party video management systems. While using efficient H.264 video compression to manage bandwidth and keep storage requirements low, the cameras deliver exceptional detailed video without sacrificing image quality.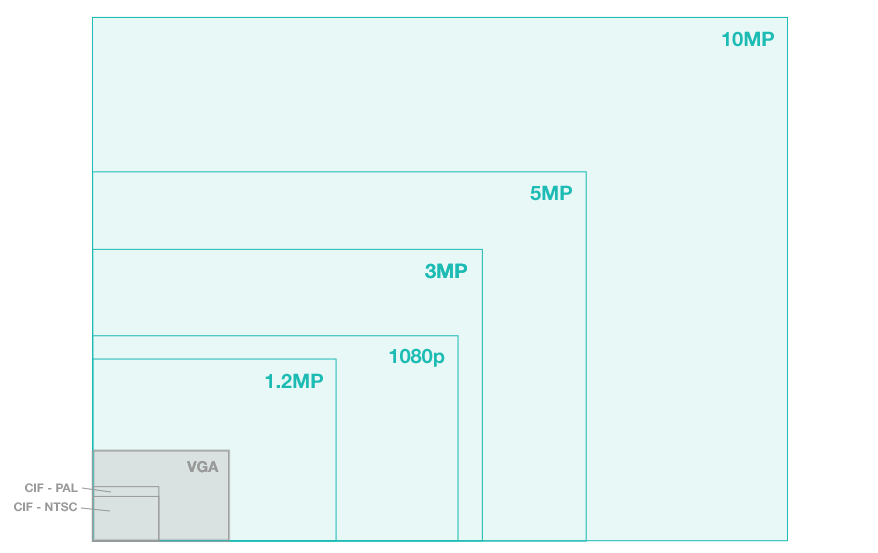 The MegaVideo® G5 is ONVIF Profile S (Open Network Video Interface Forum) compliant, providing interoperability between network video products regardless of manufacturer. The camera series conforms to the same high quality and reliability standards as the rest of the Arecont Vision® product portfolio. It is guaranteed with a three-year warranty and backed by the company's superior customer service and technical support offerings.
2004

World's Fastest 2 Megapixel Network IP Cameras

In April 2004, shortly after launching the company, Arecont Vision® released its first generation of cameras that included the world's fastest 2MP network camera.

2005

World's Fastest 3 Megapixel Dual-Sensor Day/Night Camera and 2nd Generation MegaVideo®

In April 2005, Arecont Vision® released the world's fastest 3MP dual-sensor IP camera (AV3130) that featured one 3MP sensor and a 1.2MP monochrome sensor with Day/Night functionality for low light surveillance. Two months later, the second generation of Arecont Vision's customizable box-style cameras (AV2100 and AV3100) were released and given the official name "MegaVideo®".

2006

World's First 5 Megapixel Network IP Camera

In March 2006, Arecont Vision® released the world's first 5MP IP network camera (AV5100), further solidifying Arecont Vision® as a megapixel technology pioneer.

2007

World's Smallest Network IP Megapixel Cameras

In March 2007, the 3rd generation of MegaVideo® IP megapixel cameras were released. With a redesigned form factor, the new 3rd generation "MegaVideo® Mini" was the smallest megapixel camera available on the market at the time, and could be used in customized dome-mounted solutions with Arecont Vision® Dome4-I, Dome4-O, and Dome5-I housings.

2008

World's First H.264 Megapixel Network IP Cameras

In January 2008, Arecont Vision® moves its whole MegaVideo® lineup to the H.264 compression codec (AV1305, AV2105, AV3105, and AV5105), allowing full frame rates with full resolution while improving bandwidth, bit rate, and storage requirements.

2009

World's First 10 Megapixel IP Camera and first JPEG MegaVideo® Compact Camera

Arecont Vision® celebrated September 2009 with the release of the 10MP MegaVideo® Mini (AV10005); followed by the MegaVideo® Compact in November, a new even smaller form factor. These JPEG only compression cameras were the smallest megapixel cameras on the market at the time.

2010

World's First H.264 Dual Mode 10 Megapixel/1080p IP Network Camera and H.264 Compact Cameras

In March 2010, Arecont Vision® released its full updated lineup of MegaVideo® Compacts with H.264 compression. In addition, the 10MP model was the fist in the industry to have Dual Mode, which allowed simultaneous streams of 10MP and 1080p with one camera sensor.

2012

Low Cost True Wide Dynamic Range Compact Camera

In March 2012, MegaVideo® Compact Wide Dynamic Rage (WDR) models make their debut, featuring true wide dynamic range technology at an affordable price point.

2013

World's First Compact WDR and Monochrome Dual Sensor IP Megapixel Camera

In December 2013, the MegaVideo® Compact Dual Sensor (AV3236) is launched as the smallest dual sensor camera with WDR on the market. With a 3MP WDR sensor and a 1.2MP black and white Night Mode sensor, both color and monochrome images can be streamed simultaneously.

2015

MegaVideo® G5 – World's First 1.2–10MP Compact Camera to Feature Remote Focus/Zoom Functionality with Optional P-Iris Lenses

In July 2015, the MegaVideo® G5 series was introduced with feature enhancements including remote focus/zoom functionality, optional P-iris lenses, onboard storage, and a 1.2MP lowlight model featuring the ground breaking STELLAR™ (Spatio Temporal Low Light Architecture) technology.

2017

MegaVideo 4K - 4K (8.3MP) at 30fps and 1080P at 60fps with Low Bandwidth in a Compact Package

In September 2017, the powerful Dual-Mode MegaVideo 4K is released with a choice of full 8.3MP (3840×2160 megapixels) for 4K ultra-high resolution image quality at 30 fps (frames per second) or 1080p mode for ultra-fast frame rates of 60 fps with SNAPstream™ (Smart Noise Adaptation and Processing) technology to reduce bandwidth without impacting image quality, NightView™ for exceptionally strong low-light performance, and other advanced features.

2018

MegaVideo UltraHD - Delivering Ultra-High Resolution 12MP Imaging at 20fps Without Sacrificing Features

In April 2018, the MegaVideo UltraHD was introduced building on the powerful features of the MegaVideo 4K such as WDR, NightView™ low light technology, and SNAPstream™ technology for reduced bandwidth, while adding an even higher resolution option of 12MP at 20fps. The Tri-Mode technology available in the MegaVideo UltraHD cameras offer the user their choice of 12MP at 20fps for maximum resolution and image clarity, 4K at 30fps with 8MP high definition image quality for high speed requirements, or 1080p at 60fps for maximum frame rate with great image quality.
More Features and Options than Ever

Motorized Lenses with Remote Focus and Zoom
The MegaVideo® G5 features a P-iris motorized lens to adjust the zoom and easily focus the camera's sensor through the Web interface. Once mounted, the operator can quickly focus and position the camera remotely, eliminating the need to adjust the camera locally. The simplicity of just clicking "short range focus" or "full range focus" saves installers time and end users money–an easy return on investment.


P-Iris Control for Automatic Image Clarity
MegaVideo® G5 IP megapixel cameras feature a precision iris or "P-iris" lens to ensure the best possible depth of field and image clarity for precise performance from the sensor. Short or full range focus scans analyze the local or full scene for an optimal focus position. The P-iris lens provides an automatic, precise iris control for applications with varying lighting conditions.

MegaDynamic® Wide Dynamic Range (WDR)
For applications with strong backlighting, reflections from wet flooring/puddles, or contrast due to fog, mist, or glare, optional wide dynamic range is available on some 1080p and 3MP models. Arecont Vision®'s WDR technology delivers a dynamic range of up to 100db at full resolution, without lowering frame rates. Wide Dynamic Range produces clear images in extremely challenging lighting conditions by maximizing the amount of detail in both bright and dark areas of a scene.


Click to Enlarge

Enhanced Low Light Performance
As part of the MegaVideo® G5's superior operation, this True Day/Night camera with mechanical IR cut filter automatically switches from color to black/white for increased sensitivity and image clarity at night or in unlit spaces.


Casino Mode ™ Maintains 30fps
Select 1080p models provide 30 images-per-second for optimum performance in fast action scenes such as casino and banking applications.


Onboard Storage with SDHC Card Slot
Onboard storage provides an easy back-up or stand-alone solution for storing data. The SDHC card slot on the MegaVideo® G5 supports up to 32GB of storage capacity.

CorridorView™ with 90° Image Flip MegaVideo® G5
With CorridorView™, MegaVideo® G5 can rotate or flip pixels in 90° increments. This works great for narrow hallways where pixels are often wasted capturing the surrounding walls.


Dual Sensor with 3MP Wide Dynamic Range and 1.2MP Monochrome
The dual sensor MegaVideo® Compact camera is two cameras in one. It can be programmed to use the 3MP color sensor with WDR in daylight conditions and 1.3MP monochrome sensor in low light, or it can stream video from both sensors simultaneously.
Contact a Sales Representative Today!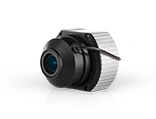 Mega

Video® G5
1080P - 10MP
Single Sensor with P-Iris
Remote Focus/Zoom, Fixed, Vari-focal Lenses
WDR, Dual Mode Models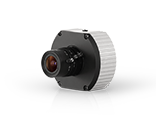 Mega

Video® Compact
1.3 - 10MP
Single Sensor
Fixed and Vari-focal Lenses
WDR, Dual Mode Models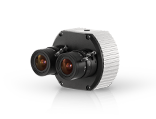 Mega

Video® Compact Duo Sensor
1.2MP/3MP
Dual Sensor
Fixed and Vari-focal Lenses
Monochrome/WDR