Ultra High Resolution. Low Bandwidth.
Multiple Lens Choices. 12 Megapixel at 20fps, 4K at 30fps, 1080p at 60fps.
MegaVideo® UltraHD series by Arecont Vision Costar exhibits strong performance in ultra-high resolution IP megapixel surveillance and features SNAPstream™ (Smart Noise Adaptation and Processing) technology to reduce bandwidth without impacting image quality as well as NightView™ for exceptionally strong low-light performance. This powerful camera delivers 12-megapixel (MP) resolution – 38-times the resolution of standard definition cameras. With "tri-mode", the MegaVideo UltraHD operates at 20 frames per second (fps) rate when set to 12MP, at a real-time rate of 30fps in 4K resolution (or 8.3MP), and at an impressive 60fps rate while running at 1080p. This indoor box-style camera has many remote focus/zoom motorized, P-Iris lens options to choose from. Outdoor-ready IP67 PoE bullet style housing accessories are also available. MegaVideo UltraHD is the dream IP surveillance customizable camera that installers and integrators have been waiting for.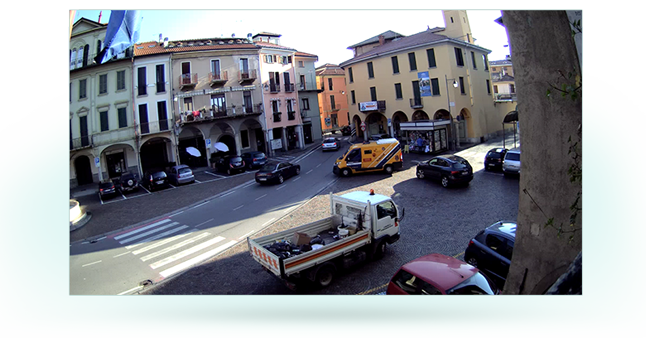 4K Resolution at 30fps. 1080p Resolution at 60fps.
MegaVideo UltraHD in 4K mode and MegaVideo 4K offers 8.3 megapixel highly-detailed resolution while running at a full 30fps – the standard for capturing natural motion as perceived by the human eye. Coupled with Arecont Vision's powerful SNAPstream technology, the MegaVideo UltraHD series can achieve fast and detailed video surveillance at a surprisingly low bit-rate. This allows MegaVideo UltraHD series to integrate easily into almost any IP surveillance network. The MegaVideo UltraHD series can be set to 1080p binning mode to capture an impressive 60fps for surveillance scenarios that need split-second forensic motion capture.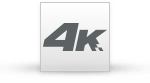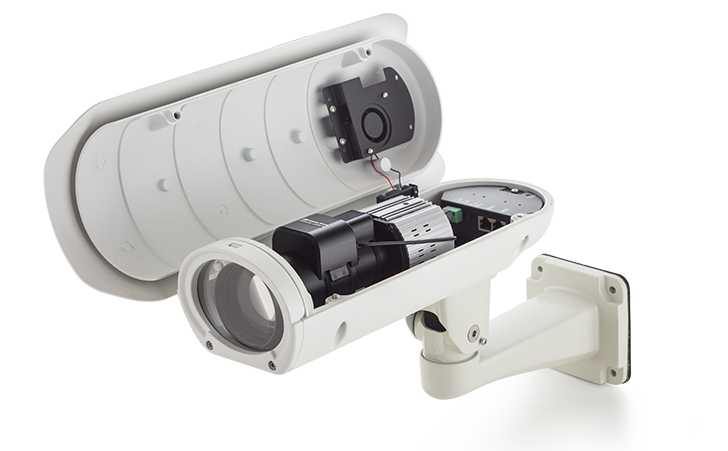 Outdoor PoE Housings.
The MegaVideo UltraHD series can be used in outdoor environments when paired with an Arecont Vision HSG2 or HSG3 bullet-style housing. These housings are PoE solutions, and are designed for demanding environments. HSG2 and HSG3 enclosures have been subjected to rigorous dust and water tests for IP67 certification. These IK-10 rated rugged cast-aluminum housings are is perfect for deterring vandals since they can withstand the equivalent of 55 kg (120 lbs) of force. HSG3 is specially designed to take advantage of the powerful Arecont Vision UHD30-120MPI ultra high-definition remote focus/zoom lens.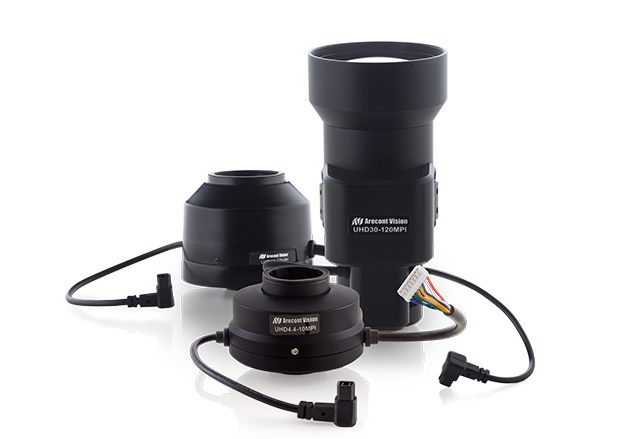 Multiple Motorized Lens Options.
The MegaVideo UltraHD series has three powerful ultra-high-definition varifocal lenses to choose from ranging from wide angle (4.4–10mm) to very long telephoto distances (30–120mm). These lenses are motorized for remotely-controlled focusing and zooming, with built-in precision iris or "P-iris" functionality. With P-iris, these lenses achieve crystal-clear images in any location or setting.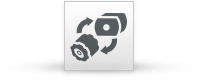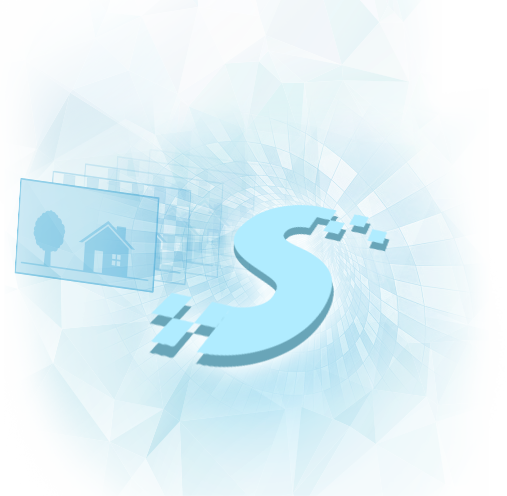 SNAPstream™ Technology.
SNAPstream (Smart Noise Adaptation and Processing) technology reduces bandwidth without sacrificing image quality. This breakthrough technology adapts to changes in the scene on the fly, and only pushes through necessary information. The MegaVideo UltraHD series does not require excessive bandwidth as a result, despite the outstanding HD video delivered.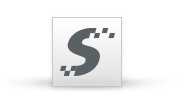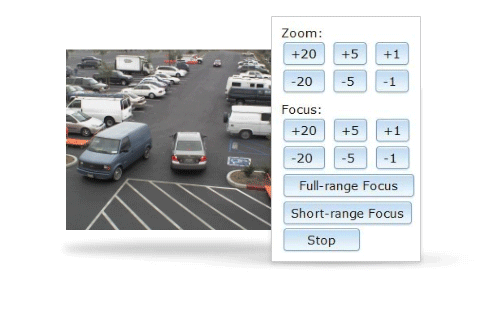 Remote Focus & Zoom.
The new MegaVideo UltraHD series can be installed without locally adjusting the focus or zoom of the sensor. Remote focus and zoom can be controlled through the camera webpage. Just click "short range focus" or "full range focus" to get a clear image.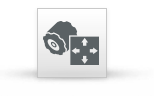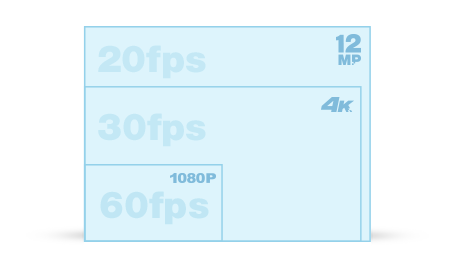 Three Modes.
MegaVideo UltraHD can operate at 12MP, 4K, or 1080p resolutions while reaching up to 20fps, 30fps, or 60fps respectively. Switching the camera to 4K or 1080p can be beneficial for applications where capturing motion details outweigh the need for higher pixel density. MegaVideo 4K similarly runs in "dual mode" with 4K resolution at 30fps and 1080p at 60fps.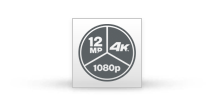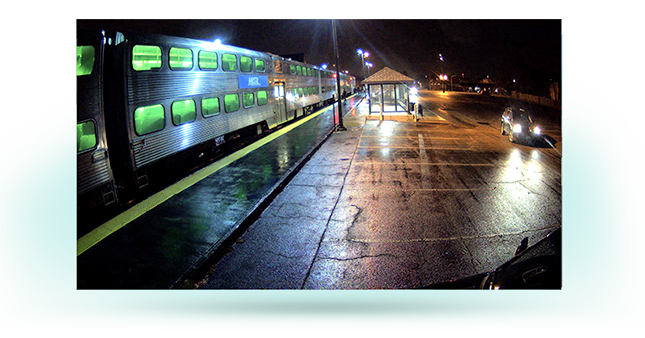 NightView™ for Low Light.
For challenging low-light applications, the MegaVideo UltraHD series offers best-in-class light sensitivity that capture details in very low-light. NightView in the MegaVideo UltraHD series allows color imaging in near complete darkness – performing a cut above other low-light methods – just as NightView in other Arecont Vision Costar cameras, but at staggering-high 8.3-megapixel resolution with a full 30fps frame rate.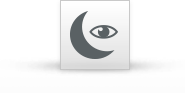 Additional Features.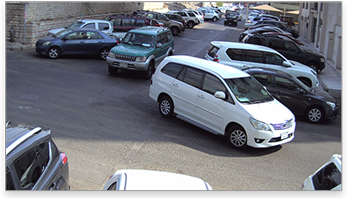 Wide Dynamic Range (WDR)
For applications with strong backlighting or reflections from wet or shiny floors, MegaVideo UltraHD series WDR technology delivers a dynamic range of up to 70.7dB at full resolution and maximum frame rates. WDR provides clear images in challenging lighting conditions by maximizing the amount of detail in both bright and dark areas of a scene.

P-Iris Control for Superior Image Clarity
MegaVideo UltraHD series IP megapixel cameras feature a precision iris or "P-iris" lens to ensure the best possible depth of field and image clarity for optimal performance from the sensor. Short or full range focus scans analyze the local or full scene for an optimal focus position. The P-iris lens provides an automatic, precise iris control for applications with varying lighting conditions.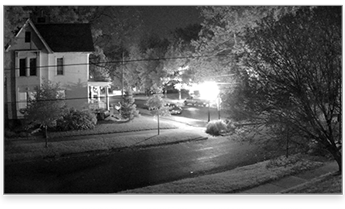 True Day/Night with IR Cut Filter
As part of its superior True Day/Night operation, MegaVideo UltraHD cameras include low-light enhancing technology with a mechanical IR (infrared) cut filter, pixel binning and adaptive noise-cancellation. Day/Night capability automatically switches from color to black/white operation to increase sensitivity and image clarity at night or in unlit spaces

Pixel Binning
Binning technology, used in parallel with True Day/Night functionality, sums the light value of 4 pixels into 1 larger pixel yielding much better image quality in low light and reduced bandwidth.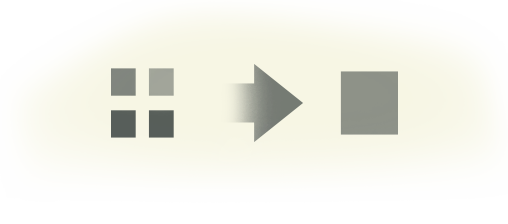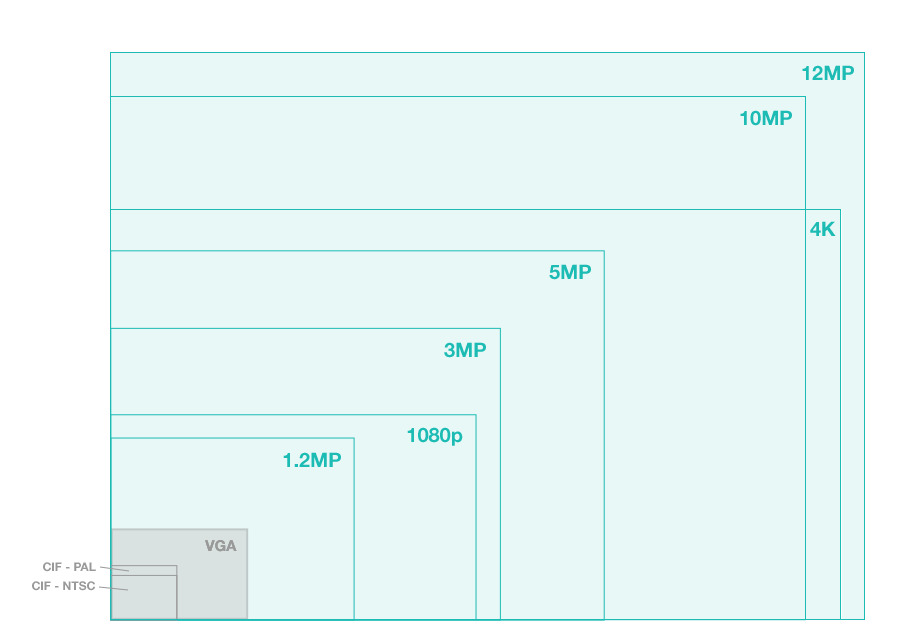 Non-Integer Scaling (Down Scaling)
The MegaVideo UltraHD series features non-integer scaling, and offers 22 lower resolution options from SQCIF to 720p in addition to full resolution of the camera. Non-integer scaling is useful for pulling a second lower resolution stream for client viewing or remote monitoring while the high-detail, full resolution video is archived on the server.
MegaVideo UltraHD Series Cameras in Action.
Additional Information.
| | |
| --- | --- |
| Data Sheet for MegaVideo UltraHD Series | |
| Data Sheet for MegaVideo 4K | |
| Accessories for MegaVideo Series | |
| Lenses for MegaVideo Series | |
| MegaVideo 4K A&E Specification Sheet | |
| MegaVideo UltraHD A&E Specification Sheet | |
Contact a Sales Representative Today!


Mega

Video® 4K
8.3MP
30fps (60fps @ 1080p)
Remote Focus/Zoom, P-Iris
SNAPstream™, Dual Mode, NightView™, WDR

Mega

Video® UltraHD
12MP
20fps (30fps @ 4K, 60fps @ 1080p)
Remote Focus/Zoom, P-Iris
SNAPstream™, Tri-Mode, NightView™, WDR